Man Loses Will to Live During Gentoo Install
By Staff Writers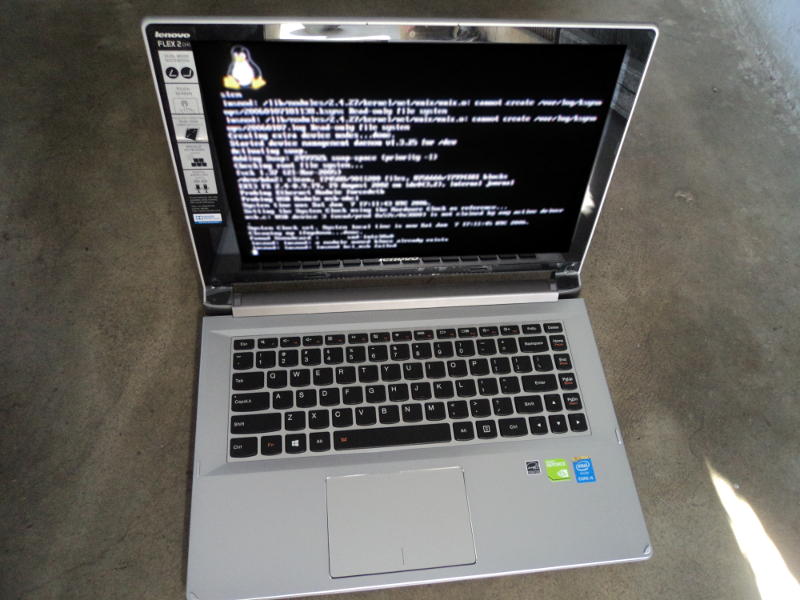 A man has been left hospitalised and his family left distraught in the aftermath of a grueling install of the Gentoo Linux operating system. The 32 year old man was admitted on Thursday and is currently in a stable but serious condition, after he reportedly lost the will to live.
Sources say that the man, a local of Sydney, started installing Gentoo late on Monday evening on his main computer and that it was "his first serious attempt" at installing the operating system, which is known to be very "hands on" and time consuming.
The victim's younger brother, Matt, 24, had been paying some close attention to his brother's activity and says the outcome isn't too surprising. "He was installing it for days and all he had near the end was a basic Xfce desktop and an XTerm program," he said. "It was really depressing, I think. Plus during the install, (he was) obsessively watching all those lines of code constantly streaming down the screen (during the compiling process), and having no computer to really use, he could only browse Facebook and stuff like that on his phone. I think it just all became too much."
Local authorities have issued a warning that this can happen more often than you might think. "Unfortunately, we've seen something similar before," said Senior Constable John Brady. "Only two months ago we were called into the home of an individual who was in distress after executing the 'emerge -uDU –with-bdeps=y @world' command on their Gentoo system. We would urge all users of such systems to go easy on the bigger, more complicated or bloated software, even if you have a fast system. We are very, very concerned someone might actually die one day."
Meanwhile, several online petitions have been started calling for greater awareness for victims of hardcore Linux admin related injury, both physical and mental. At press time, Linux From Scratch couldn't be contacted for comment, despite the project also being increasingly linked with strings of user suicides and suspected stress-related violent rampages.
---