Linux User in State of No-Mans Land as Too Many Damn Games to Play
By Staff Writers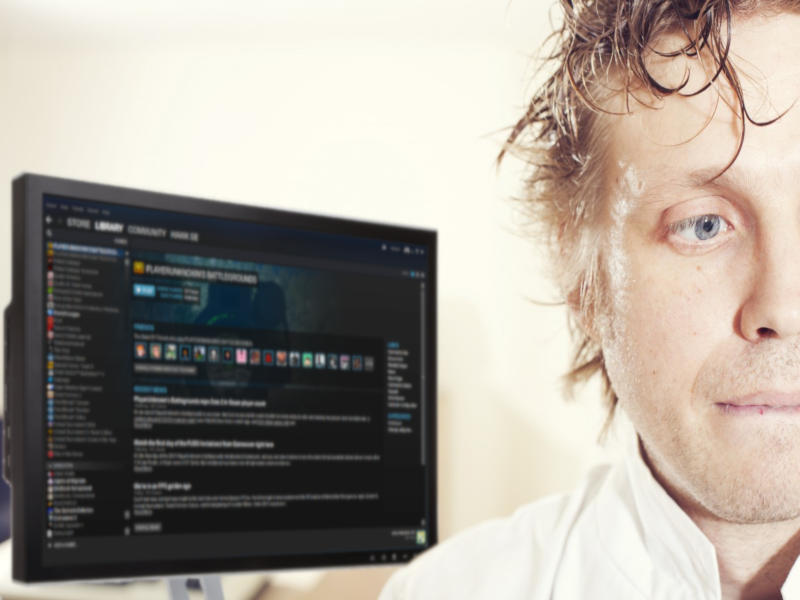 Stating that this might be the ideal time to install a new, fringe OS such as a *BSD, local Linux user, Conner Stan Whiner, was visibly frustrated when he told reporters of his predicament on Friday.
"With all the ports done by Feral (Interactive) and now this new Steam Play thingo, suddenly I now have to actually scroll down multiple pages worth of games in my library," Mr. Whiner said. "This is just like the bad old Windows days. I'd sit there for hours on end just trying to figure out what game I'd want to play and ultimately didn't do anything. I thought I'd escaped this when I switched to Linux, at least then I was forced to play SuperTuxKart or Battle For Wesnoth if I needed a timesink to escape the wife. But now, well, I don't know what to do."
When an anonymous reporter pointed out to Mr. Whiner that "couldn't he just stop being a procrastinating little bitch and enjoy one of the many AAA titles that are now available on Linux", he only sighed and shook his head.
"Nah, man, it's over," he said. "I feel like a child who's in a ballpit with too many balls and I'm drowning, man. Just look at my Steam library! Look at it! Look at the all entries, Jesus Christ, what am I meant to play?!"
Given time to settle down, not before giving a ten minute speech to reporters on why he had also originally abandoned KDE because of "so much choice" that he "felt like a fourth rate hooker", Mr. Whiner said there was a light at the end of the tunnel. "Maybe the likes of Valve will see the problem they are causing and at least stop making things work so much. Let us Linux guys bash games into submission to get them to work, or give up, just like the good old days," he said.
"But I wasn't kidding about the BSD thing," he added. "It might be the last refuge. At least then I'll be back to having a few select games to choose from or having a eureka moment when I actually get a modern game running well in WINE."
---