New Owner of Secondhand ThinkPad Blissfully Unaware Just How Much It Was Used to Watch Porn
By Staff Writers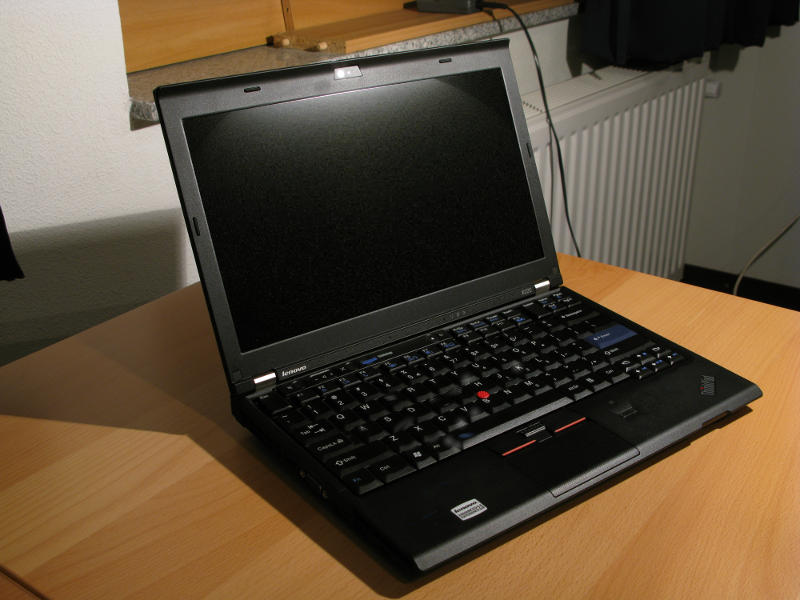 Setting himself up for a relaxing and casual evening of reading and posting on the Trisquel forums, the new owner of the ThinkPad x200 was incredibly unaware just how much hardcore porn had been consumed on the machine, say reports.
The Kentucky local, named Felix Murphy, bought the Librebooted ThinkPad x200 off eBay for what he deems "a pretty good deal", even if it did attract somewhat of a premium over regular x200 ThinkPad and other similar models. "I mean, I know the extra cost is worth my freedoms," he added. "I get the Libreboot stuff and a completely FOSS operating system installed right out of the box. Certain keys are a little stickier than I'd like, for some reason, but I can live with that."
However, further digging by reporters reveals that the machine's former life was less casual evenings browsing forums, and more hardcore gangbangs and casting couch episodes being streamed directly to the machine's 12 inch display. The former owner, who wished to be known only as "Norman", says he "did his best" to clean up the machine before listing it on eBay.
"I mean, yeah, I had to. I gotta maintain that one hundred percent eBay rank, man," he said. "And sure I cleaned it up. I wiped the hard drives, flashed the BIOS, all the standard stuff. Oh, yeah I guess I gave it a bit of a physical clean up too. I think…"
Norman went on to tell reporters that although the machine had indeed seen its fair share of teen facials, interracial pony roleplays and completely real and accurate and not at all acted hardcore college sex parties, all from the confines of his small musty bedroom often for hours at a time, he hoped its new owner could accept and love it as it is.
When we told Mr. Murphy about the ThinkPad's past and asked him for comment, his response was one of utter disgust.
"I can't believe it, really. Just awful," he said. "To think, the guy was most likely using Flash player or at least HTML5 DRM for those sites. It makes me feel sick, quite frankly."
---