GNOME Developers Preparing for Annual 'Friends of GNOME' Sacrifical Ceremony
By Staff Writers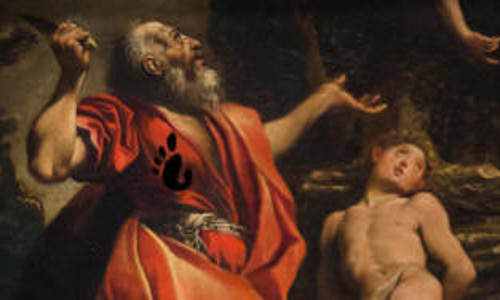 One lucky member and subscriber to the GNOME Foundation, of the so-called 'Friends of GNOME' group, will be offered up in an annual human sacrifice, say reports.
A former GNOME user known only as "KDEuser4Ever" leaked the news on Tuesday and revealed that GNOME developers have held such sacrificial ceremonies "for years".
A GNOME spokesperson, who wished to remain anonymous, briefly spoke to us before attending a GNOME conference being held in Stockholm, Sweden, and confirmed that a contributor to GNOME had been chosen and is currently being prepared for the sacrificial ceremony.
The word 'Hell' has been thrown around in various unconfirmed reports, but when pressed on whether this meant the Friends of GNOME member was being sent to Hells Kitchen, New York, the GNOME spokesperson laughed and shook his head. "No, we mean we're sending the user to Hell," he said. "We understand that it probably isn't seen as 'PC' in this day and age, but we're all about constantly improving the GNOME Experience. People probably don't realise or appreciate that since GNOME 3 came out years ago, we have worked tirelessly on bringing the GNOME Experience to the masses, and it has involved much blood, sweat and tears. Mostly blood, as it turns out."
I mean, how do you think we got GNOME and Wayland working so well together, so fast? It took a lot of guts, literally, to pull that off.
The GNOME spokesperson wouldn't reveal to us the exact selection process for the person of sacrifice, but indicated it "probably was formed from a complicated algorithm" involving the user's number of bug reports contributed, the amount of GNOME Extensions used, and how often they ridiculed 'systemd' online.
"Unfortunately we can't just get any folks off the street for this," the spokesperson said. "It has to be the blood of someone that really likes GNOME and that can be tricky to find. Thankfully, we do have some contributors and supporters who understand what it means to achieve the GNOME Experience and they know what they're signing up for. I mean, how do you think we got GNOME and Wayland working so well together, so fast? It took a lot of guts, literally, to pull that off. But we think the GNOME Experience we're offering today is well worth it. Plus Satan seems like not such a bad guy. If FreeBSD didn't already use that d(a)emon thing as their mascot we'd be tempted to change ours."
When we tried to contact various GNOME developers to attempt to gain access to the sacrificial member for comment, they declined and said that the member's comments would be of no use, as they (GNOME) "know what's best for them".
---