Cloudvergence Wins 2017 Buzzshit Awards
By madumlao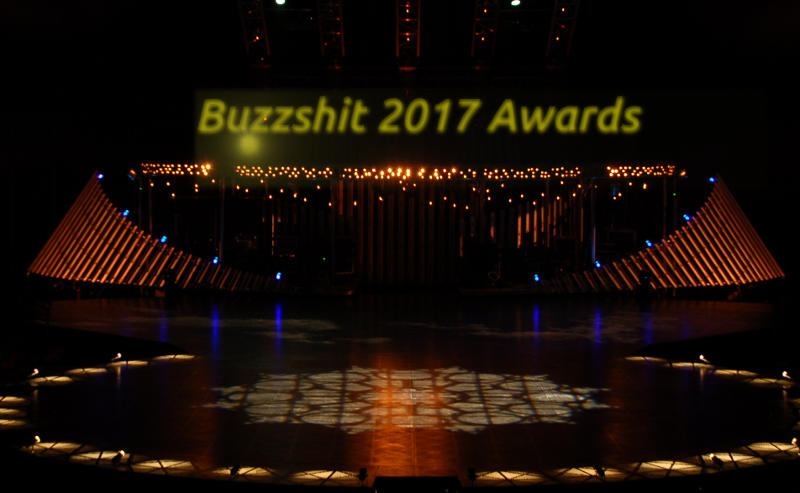 Oslo, Norway - In a stunning upset victory, newcomer "Cloudvergence" won the 2017 Buzzshit Awards, a title that promotes and rewards astounding contributions in the hype marketing field.
"The beauty of the word is that it can be used for anything. You don't need to be locked behind a proprietary platform or synergize the evolution of field leaders in the technical landscape. Just tap into the cloud. It's that simple," said Cloudvergence CEO Chad Richards in his acceptance speech.
Judges reported that the fight was "close, at first", noting that Cloudvergence's speaker momentarily looked confused onstage during his presentation.
"He made a classic rookie mistake, and tried to make sense of what he was selling," said acting judge Richard Branson. "He lost a few points for that."
But Cloudvergence was able to pull through and earn a solid victory in the competition.
Other entries in the top 5 were, in order, Amazon's hypercontainerization, DevOpify, Canonical's Unity 8, and Microsoft's Azure service bus.
Crowd favorite Apple, however, failed to secure a top 5 spot for the fifth year in a row.
"I think we were depending too much on the strength of the iProduct line. Unfortunately that approach has been losing steam ever since we delivered," said Apple CEO Tim Cook.
---
Tags: