Canonical Reboots Convergence; Introduces the No Desktop Environment
By Staff Writers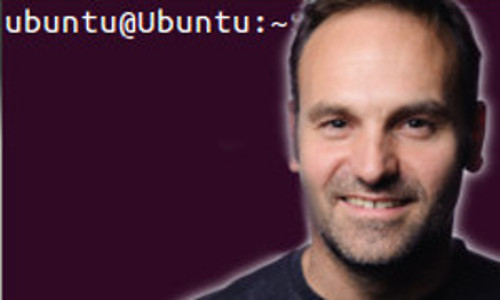 Just mere days after the news broke that Canonical would be using the GNOME desktop environment in the default release of the Ubuntu operating system, following the news of the company also dropping the Unity desktop and the greater goal of "convergence", newly re-appointed Canonical CEO Mark Shuttleworth has shocked the Linux community with yet another bombshell - to reboot the plans for convergence, through what he calls the "No Desktop Environment".
During a live Skype session on his Macbook Pro, Mr. Shuttleworth detailed the new plans for Canonical and their Ubuntu systems.
"We've seen recently that a large collection of the free software community has actually embraced the idea of convergence, at least, since we announced our change in direction the last couple of weeks", Mr Shuttleworth said. "That being the case, and given our new plans now in regards to the desktop, we're rebooting our plans for convergence. And an important part of that new plan is what we call The No Desktop Environment. Or NDE, for short."
"We've seen some very vocal members of the community who have opposed many of our ideas for the desktop and mobile space. Some very angry, loud and anti-social people, to be sure," Mr. Shuttleworth added. "They seem to be highly against the GNOME Shell and also quite recently the KDE Plasma Shell, when that discussion came up (for KDE to be the default for Ubuntu instead of GNOME). And we all know not everyone loved our Unity Shell. So, we thought, what about the BASH Shell?"
Mr. Shuttleworth went on to explain that the No Desktop Environment (NDE) was the "next evolution of the Ubuntu experience" that would power the Ubuntu desktop and mobile UI. The new UI leverages existing console technologies and does away with the "traditional desktops", giving the user a simple purple (Ubuntu colour branding) background with a BASH prompt.
"We believe it gives the best balance of simplicity that so many of our users crave, while still giving power users all the power that Ubuntu has under the hood," Mr. Shuttleworth explained. "NDE was a natural progression really, especially when we noticed in our testing that a console shell worked on all form-factors. Whether it be a desktop, phone or tablet, the UI scaled easily and stayed amazingly consistent even before any tweaking."
When pressed on what specific challenges may present the development teams with the software stack that NDE will be built on, Mr. Shuttleworth paused for a moment.
"Well, the 'ls' directory listing program might need to be held back a version or two while we patch it for some specific features we have planned," he said finally. "At least until we build our own version of the program."
---